COVEDOZA BLOG:
We are COVEDOZA and this is our MANIFESTO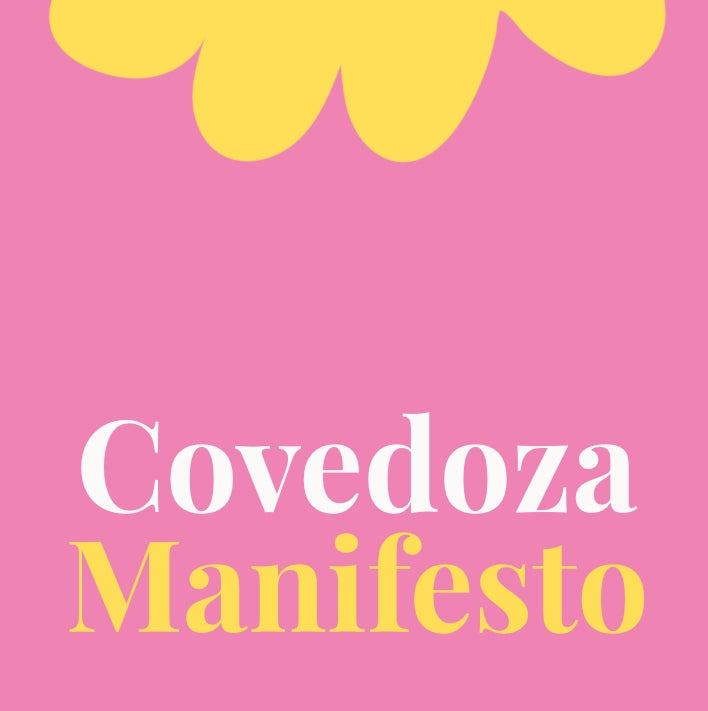 At the core of COVEDOZA is a set of beliefs that defines how we interact with our community, our vendors and the artists we empower.   There is no doubt these have been the most life-changing, transformational, and challenging three months of our lives. I strongly believe that some of the most inspiring and breakthrough moments are born when we are pushed beyond our comfort zone.  So I decided to be more intentional about the purpose of my business and wrote a manifesto.
Navigating the economic fallout from the coronavirus pandemic has not been easy for thousands of small businesses.  We had to re-think fundamentals, re-think business models, shift our messaging and most importantly, survive.  Corporations started to revamp their hiring practices, their messaging and their dollars to support the small business community.  
But where I truly found inspiration was during the Black Lives Matter movement, where I saw men and women from different communities come together to advocate, raise funds and support non-violent civil protests against the police brutality suffered by the Black community.  
This is our manifesto!
Inspired by you,
Elisa.
COMMITTED TO ETHICAL FASHION
INCLUSIVE AND PERSONALIZED