COVEDOZA BLOG:
The story of COVEDOZA: From Peace Corps Volunteer to CEO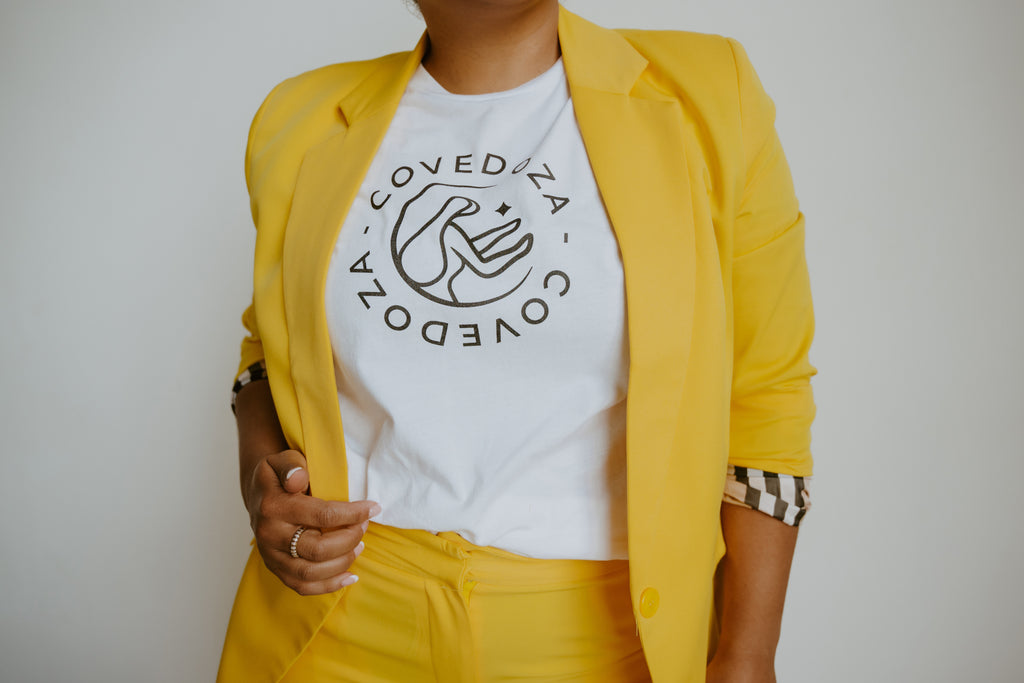 COVEDOZA is a company close to my heart, and I want to share with you how it came about. The idea came from my time in the Peace Corps in Costa Rica. I worked in a rural community called Guaitil de Santa Cruz, where I became an Economic Community Development Advisor. I helped local artisans who made a living from their craft, but I soon found that competition among them was doing more harm than good. Some community members felt people were stealing each other's customers and tourists, which wasn't true. After three years, I realized that the solution was to create cooperatives and raise community awareness.
I used English teaching as a way to tell the stories of artisans, and COVEDOZA was born. I wanted to support artisans of all kinds, not just those who worked with pottery because I believed art has the power to heal. Art is a way for people to express themselves and feel seen and validated.
I returned home after my service and a few years later, I had the idea to create a platform to collaborate with artists. On our blog and social media, we share stories and photos that help clients connect with artists on a deeper level.
Our collaboration with artists also provides them with economic opportunities. We pay artists an agreed-upon percentage of each product sold from their collection. We focus on marketing their products, their art, and their stories, while the artists can focus on their craft and business growth. We also pay the artists quarterly passive income for the year we work with them. We've been doing this for four years now, since March 2019, and I'm proud of what we've accomplished. I'm excited to see how much more COVEDOZA can accomplish with the support of our customers.
Our mission at COVEDOZA is to empower women and nonbinary individuals who identify as feminists to express themselves through art and fashion. We target the 18 million women between the ages of 25 and 45 who believe in feminist ideals and want to make a difference in their community.
Customers recognize that fast fashion isn't sustainable and want to do something for the environment by being more conscious about the products they buy. Our print-on-demand model fights fast fashion and combines the sustainability of slow fashion with artistic skills to solve this problem.
We know that women often feel that their voices are being silenced, and that's where COVEDOZA comes in. We give them the tools and resources to express themselves through clothing and accessories that spark conversations in everyday life. We believe that art is a path to healing, and our platform allows artists to showcase their art while creating economic opportunities for them.
We've been doing this for four years now and have made great strides. Our approach has created a deeper connection with our customers so that the purchase is no longer just a transaction, but a transformation. Our work with artists has opened up economic opportunities for them while we focus on marketing their products, their art, and their stories. We're proud of what we have accomplished so far and look forward to continuing to make a difference with the support of our customers.
COVEDOZA is a brand that connects customers with women artists through their purchases on covedoza.com. We want our customers to know the story behind the products they buy. We share information about the artists' work and their stories so that our customers can learn more about the women who support them.
At COVEDOZA, we strive to create a platform that brings together feminist consumers who care about social justice, representation, and gender inequality in the arts. We focus on highlighting women artists of color through our print collaborations and empowering our customers to express themselves and be inspired by our products. Our product line includes apparel, accessories, drinkware, stationery, and digital art.
When you support COVEDOZA, you not only receive quality products, but you also actively take part in a movement that empowers women and promotes social justice. We believe we can change the world by supporting women artists and giving them a platform to have their voices heard.
At COVEDOZA, we believe in the power of coming together as a community. We don't believe in gatekeeping. Instead, we want to share the knowledge we've learned to help others on their path to success. Over the past few years, we've raised more than $43,000 through grants and crowdfunding to partner with organizations like the Latin American Association and the Georgia Hispanic Chamber of Commerce. Together, we host free workshops for low-income women in Georgia to learn about how to start their own businesses or apply for grants to grow their existing businesses.
If you want to learn more about COVEDOZA, the best way to find us is online. You can follow us on social media at @covedoza and visit our website at covedoza.com. You can read our story on the About Us page on our website. If you connect with our story, you can support the artists we work with by making a purchase. Your purchase will help them grow and invest in their craft.
COMMITTED TO ETHICAL FASHION
INCLUSIVE AND PERSONALIZED