COVEDOZA BLOG:
Lifting As We Climb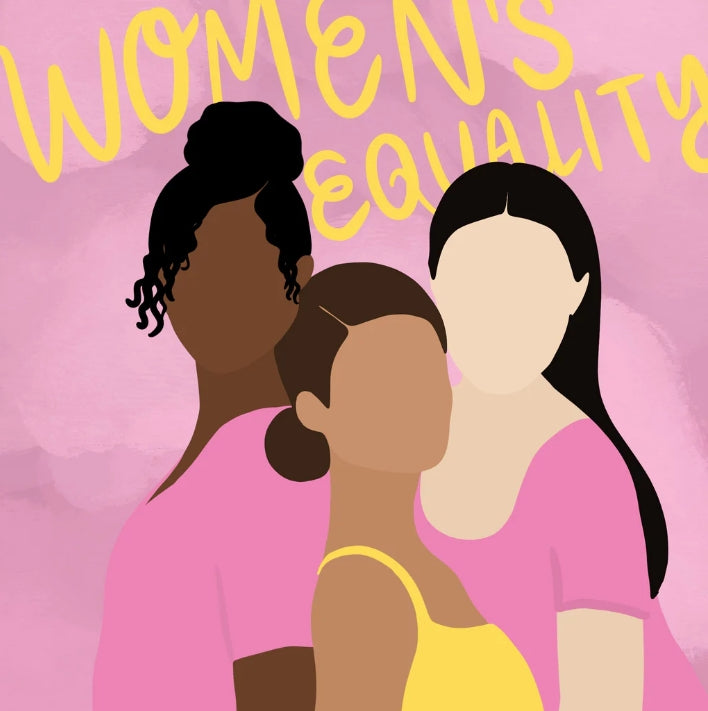 An intersectional Call-to-Action on the 100th Anniversary of the 19th Amendment
Illustrated by @simplysophiedesigns
Today, on Women's Equality Day, we celebrate the 100 years that the 19th Amendment has been around. The 19th Amendment, which was passed by the United States Congress on June 4th, 1919 and was later ratified (making it officially valid) on August 18th,1920, was crafted to provide American women the right to vote. However, "American women" was a codified mask. Black women, Latinx women, Asian women, and Indigenous women were still not able to access these voting rights. If we are to celebrate women's equality, we must understand the struggle that it took to get us where we are today and how we can combat these issues. 
Though women, both Black and white, were fighting for the equal right to vote in the 1800s, the racial divides kept Black women and their efforts hidden and erased while white suffragettes and their stories were pushed into the forefront. Black suffragettes and reformers like Ida B. Wells and Sojourner Truth were pushed aside to hail women like Susan B. Anthony and Elizabeth Cady Stanton. The problem here was that these two women focused only on the gendered aspect of the oppression they faced while keeping a racist rhetoric that excluded Black women. This rhetoric and exclusion left out the discourse and experiences of Black women who were a racial minority and oftentimes an economic minority on top of a gendered minority. 
Though women gained the right to vote, Black women were faced with racialized obstacles set in place to keep Black Americans from exercising their right to have a political voice. Literacy tests, poll taxes, physical violence and intimidation at poll sites, gerrymandering, and voter ID laws were all strategies that local and state governments employed in order to deter Black voters. And still, to this day, BIPOC (Black, Indigenous, People of Color) women voters face hoops and hurdles to jump through in order to cast their ballots and make a difference.
Puerto Rican women cannot vote in federal presidential elections of the United States even though they are considered U.S. citizens. The prison system has about 50% women incarcerated who are not allowed to vote due to their stay at a jail or prison. If we are to celebrate equality for women, we cannot leave out a woman. We cannot forget to intersect our ideas and movements with issues of race, gender, class, disability, access, nationality, religious beliefs. It is not true feminism if it is not intersectional.
So, what can you do to honor the women before us, the women beside us, and the young women of tomorrow? What can you do to honor the women who have fought for our right to vote? First, keep in mind that when you cast your vote, your vote does not just affect you. Keep in mind others that may differ from you and how they may be affected. A vote, a consequential result, affects communities and it affects all of us long-term, too. Check out some cool tips and reminders below about the upcoming election and how you can look out for one another this election season:
Register to vote!  
Check your voter registration! Check and make sure that you are eligible and registered to vote in your state.

How do I vote? Every state is different! Check out:

How States are Voting in the 2020 Election

There are absentee ballots, mail-in ballots, early in-person voting deadlines that differ from state to state so it is in your best interest to check to see what works best for you to get out and vote!
What are key dates to look out for?
You can get election reminders on Vote.org!

How can I get an informed opinion on candidates?

Presidential debates

September 29th

October 15th

October 22nd

Vice Presidential Debate

October 7th

LAST Opportunity to vote

November 3rd
Spread the word! Get involved!
Become a poll worker!

Phonebanking

Carpool to poll sites with friends

Talk to your loved ones and remind them of important dates
COMMITTED TO ETHICAL FASHION
INCLUSIVE AND PERSONALIZED