COVEDOZA BLOG:
Michelle Munoz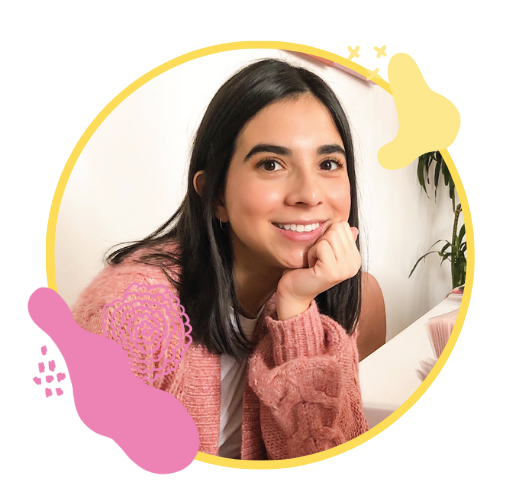 Illustration courtesy of Michelle Munoz 
You've never met an artist like Michelle! Her work is so bright and full of live and culture that you'll never feel sad again.  Michelle is a Latinx freelance studio artist and illustrator/designer currently based in Southern California. I came across Michelle's beautiful work when I first partnered with We Are Women Owned where she designed their 2020 Holiday Virtual PopUp campaign. The graphics were so eye-catching and so empowering they inspired me to learn more about her.
Below is her artist interview and ways you can support her work today! Make sure you leave a comment so she can see it.
For Latin@s in the U.S., identity is complex and varied. Tell us about your Latinx/a/ and/or Hispanic heritage.
My parents were both born and raised in Mexico. Although I was born in the U.S., my parents raised my sisters and I with traditional Mexican customs. Being a first gen. I feel like so many people struggle to identify themselves; I know I have. But at the same time, I feel lucky to be Chicana and to be able to learn about two cultures. I am so proud of my Mexican roots and where my family is from.
What inspires you each day?
What inspires me everyday is my family. They're the one who have always supported me from day one and are always pushing me to reach new goals.
How would you describe your work?
I would describe my art work as colorful, fun, and positive. I want people to feel a sense of happiness when they view my art.
What experiences have influenced your art?
A lot of my art is based on my personal life and experiences. Whether it's been bad or good, I think the way you look at life is very important. I try to look at the positive in every situation, which I think shows in my artwork.
How has your culture influenced you and your art?
What would you say to young girls that dream of being an artist or creative like yourself?
Follow Your Dream, whatever it may be! Don't let anyone tell you, you can't do it. Surround yourself with people who will support you. People would always try and discourage me from following an art career. But I am so thankful I have such a supportive family who allowed me to follow my dream regardless of what others thought. I am glad that I followed my dream because not only do I have my dream job, but I also proved that you can make it with an art degree. The arts is just as important as any other career. 
Support Michelle's
 

work:
Website:
 https://itsmichellemunoz.com/illustration 
Etsy Shop: https://www.etsy.com/shop/Ittsmichellemunoz?ref=l2-about-shopname 
COMMITTED TO ETHICAL FASHION
INCLUSIVE AND PERSONALIZED