COVEDOZA BLOG:
Michelle Flores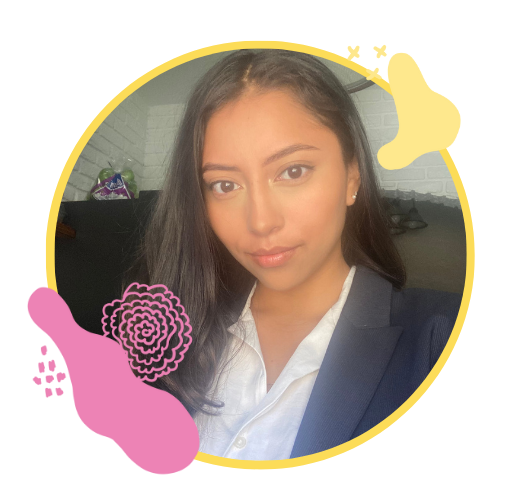 Photo courtesy of Michelle Flores
Courageous.  This is how I would describe Michelle for taking the leap and overcoming her fears of launching her first-ever Etsy shop to follow her passion of creating Latina-inspired digital art and sharing it with the world.  Doing this type of things is very scary but when you take the leap and make your first sale or hear about your first impact story, you will never look back.
Her art exudes warmth with the use warm colors and undertones in her designs which are inspired by her Latinx roots and experiences as a first-generation Latina of Native descent.  She just founded her brand in November 2021 called,
Living Spanglish
, to share her experiences through art and inspire others to be proud of their identity.  
Below is her artist interview and ways you can support her work today! Make sure you leave a comment so she can see it and also visit her
Etsy shop
to purchase your digital art.
For Latin@s in the U.S., identity is complex and varied. Tell us about your Latinx/a/ and/or Hispanic heritage.
Both of my parents were born and raised in Mexico. My mother is from Michoacán and my father is from Puebla. I grew up in Chicago, in a household that only spoke in Spanish and occasionally in Nahuatl, an aztec indigenous language, when my father didn't want my siblings and I to know what he was talking about. As a first gen, I struggled to identify myself and sometimes felt as though I wasn't connected enough to my roots aka not Latina enough. But I've grown to appreciate my experiences as a first gen and now know that I am Latina Enough. Every Latina is Latina Enough.
What inspires you each day?
My family inspires me ; their struggles, their perseverance, their strength. Through everything they are always there supporting me. I want to show my parents that their fight in this country was worth it.
How would you describe your work?
I would describe my work as proud and meaningful. I want my people to find meaning behind every single piece I do and to resonate with it as much as I did when creating it.
What experiences have influenced your art?
My experiences as a first generation Latina.
How has your culture influenced you and your art?
What would you say to young girls that dream of being an artist or creative like yourself?
I create art for my fellow Latinx people in hopes to help them celebrate their roots and to be proud of who they are. I love my people and I hope they love themselves too. My Mexican culture is so vibrant and full of love and thats what I aspire my artwork to showcase.
What would you say to young girls that dream of being an artist or creative like yourself? 
Never give up on yourself and take up as much space as you possibly can. You deserve it. You are worthy of it. Surround yourself with people who choose you and support you. Si Se Puede!
Support Michelle's
 

work:
COMMITTED TO ETHICAL FASHION
INCLUSIVE AND PERSONALIZED