COVEDOZA BLOG:
Diana Yvette Sanchez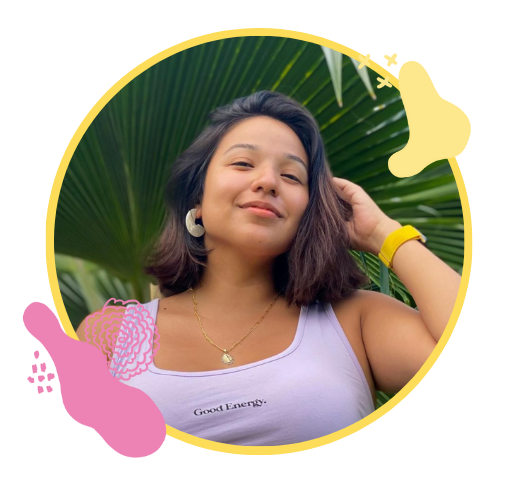 Illustrated by Diana Yvette Sanchez (@mindandcorazon) 
Full of heart is how I would describe the beautiful work of Diana.   Aside from having amazing photography skills, she decided to take the leap and launch her very own design studio known as Mind & Corazon Creative, which provides design services for Latinx businesses and custom artwork and products to gift to your besties and loved ones.  I am excited to share her story and hope you seek her for your graphic design and branding needs.
Interview
For Latin@s in the U.S., identity is complex and varied. Tell us about your Latinx/a/ and/or Hispanic heritage.
I'm a first generation Mexican-American daughter. I've always known being Mexican was something to be proud of but like a lot of first generation Latinos it's hard to fully identify with any one culture. I love my Mexican culture and all the other bits and pieces that have stuck to me from growing up around Latinos from other countries. "I'm Mexican" is the answer most people are looking for when they ask where I'm from but I could go on forever about how some of my own people think I'm white washed or about how I listen to reggaeton and EDM more than I do corridos and rancheras. To me, being Mexican-American has become more about my attitude, my pride and the fire I have in my heart!
What inspires you each day?
I am most often inspired by the people I love. or by feelings I love. A lot of the work I make originally starts off of as a gift idea for a friend or loved one and then comes to life.
How would you describe your work?
I like to think my work is fun and fresh but can also be very meaningful. Cute, a little edgy and with a lot of heart. Con corazon! Although I am mainly a digital artist, my heart jumps a little when I see my work in the hands of mi gente and I can see they appreciate it as much as I do - whether that's on someone's laptop as a sticker, across someone's chest on a t-shirt or hanging in their room! I think art is always a little piece of the creators themselves so you'll see all the things I personally love in my creations. 
What experiences have influenced your art?
Watching my parents and other immigrants create the life they wanted when they had absolutely nothing has instilled a crazy sense of pride in my community so I try to honor my roots with every piece. Being the oldest daughter of a traditional household I did sometimes have to deal with the double standards of being a woman. Fighting against the unwritten rules my whole life have made a feminist and definitely added a component of that to my art.
How has your culture influenced you and your art?
What would you say to young girls that dream of being an artist or creative like yourself?
 I love my people and I love making an impact with my art even if it's just putting a smile on someones face. I think being a Latina gives me a unique strength to express myself on a daily basis and through my art. All those little quotes my parents threw at us when I was growing up have so much value now that I'm older. "Ponte las pilas" or "Al mal tiempo, buena cara" aren't just about the phrase itself but also about the obstacles I've seen people conquer in my community with these mentalities. There is something so rich and beautiful about our latino culture and also something undeniably fun and exciting! These are some of the traits I like my work to showcase.
What would you say to young girls that dream of being an artist or creative like yourself?
*
Always, always create things that come from the heart. Explore even the smallest interests because you never know what you might grow from. Surround yourself with other artists or people who support you fully and just know that growth never stops!
Support Diana's work:
Shop: https://mindandcorazon.com/
Instagram: https://www.instagram.com/mindandcorazon/
COMMITTED TO ETHICAL FASHION
INCLUSIVE AND PERSONALIZED